Alicia Keys Hairstyles & Haircut Name

Kurtis Lowe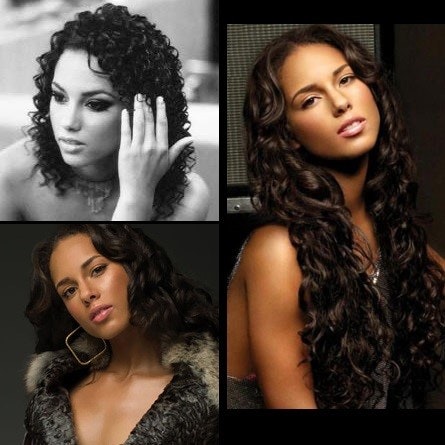 Kurtis Lowe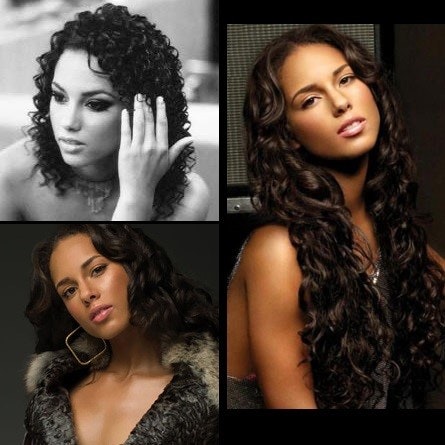 Alicia Keys Hairstyles & Haircut Name
Alicia keys have rocked different style of a haircut ranging from finger waves, straight styles, bangs, short, low cut, braids, barrel curls, sleek, straight styles, bangs, and all. If you can think of any, she must have probably worn it, and the fascinating part is, she looks stunning in basically all of them. When it comes to hairstyle, Alicia never disappoints, and her cheery demeanor boasts her credibility, and when this hairstyle well suits her, everything falls into place and leaves everyone in amazement. Among the hairstyle she rooks include.

Alicia Keys Cornrows Hairstyle: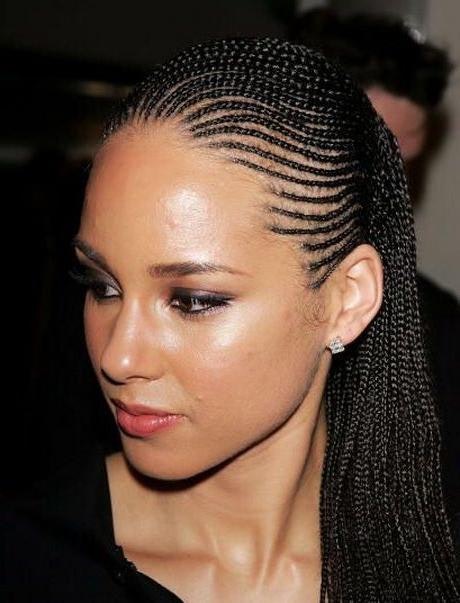 When it comes to cornrows, Alicia rocks it well. This hairstyle looks more or less like a kinky braids hairstyle what makes it different is the pattern. This hairstyle seems natural that has been deep conditioned. This hairstyle is popular among women with a natural kinky hair texture so it can blend and look real on the carrier. Some of the popular brands that produce this kind of braid are Havana, X-pression, Kanekalon, and Marley Hair.

Alicia Keys Braided Hairstyle: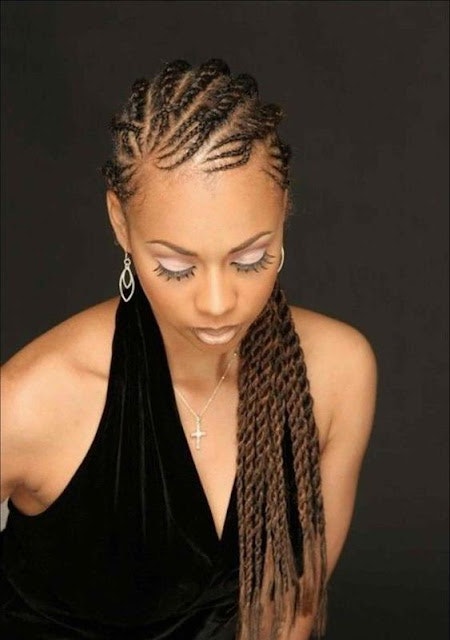 In this style, Alicia braided a portion of her hair and left the rest freely. This hairstyle is very easy to plait as all you need do is pack the curly hair, braid five thin cornrows on one side and draw up the hair with a hair clip. This kind of style is appropriate for casual events, parties, and awards.
When it comes to braided, Alicia loves to rook thin braided hairstyles and loves to complement them with a different colors of beads and shiny things. This style is not difficult to make as you can ask your stylist to help you out. All it requires is patience.

Alicia Keys Short Haircut:

Alicia has put on glossy and fresh looks that make her look Suave which any lady can copy for fun, school, or work. To make this hairstyle, all you need to do is to visit a hairdresser to plait the kind of haircut and to attain the sleek-back comb and use hair spray.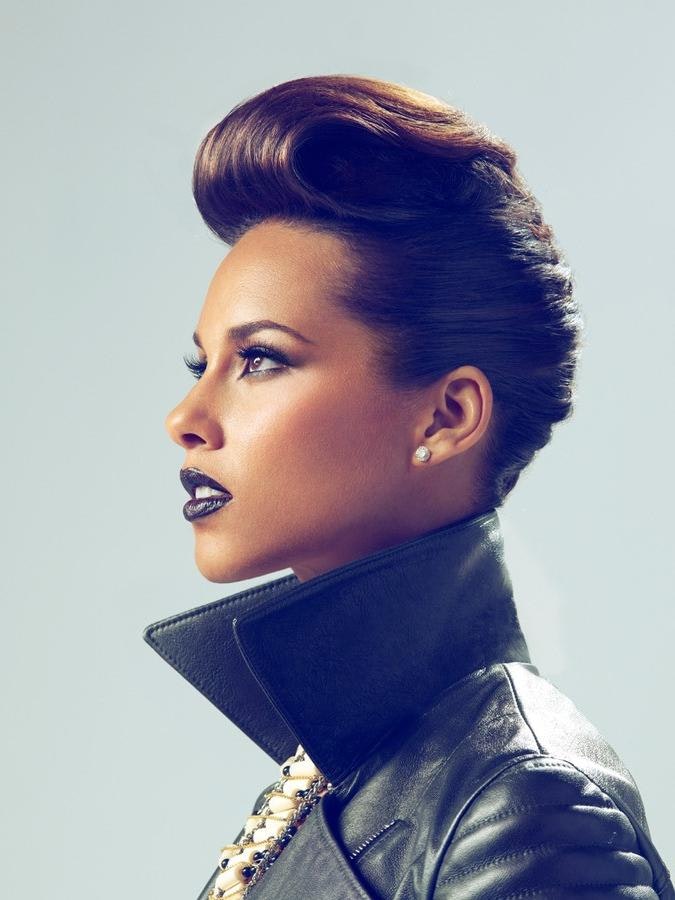 Middle Part: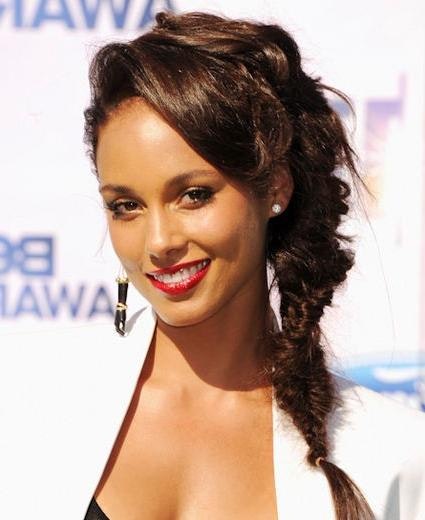 There is another stunning hairstyle, Alicia rooks. The middle section looks good on Alicia, and the style also doesn't require stress to make it is just a form of applying relaxer to the hair to retouch and make it shines.

Alicia Keys Sweet and Simple Hairstyle:

Sweet and simple is another Alicia style. Unlike the middle part, this requires adding the attachment to the natural hair to make it curly. A lot of ladies have imitated this kind of hairstyle, and it brings out the beauty in them.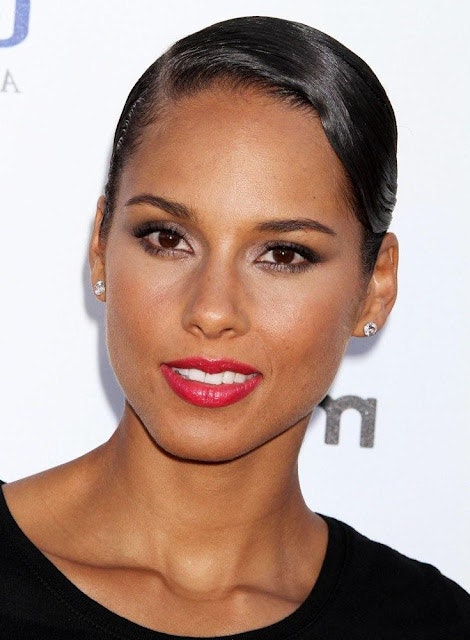 Alicia Keys Hair Gem:

This hairstyle is easy to make when you don't know which haircut to go for or need to change your look, Alicia slays this hairstyle by just brushing it backward, adding a little gel to make it look smooth, and using a hairband to pack it at the back.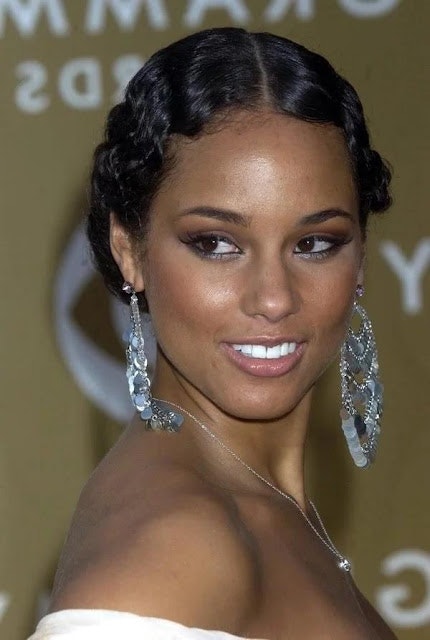 Alicia Keys Mohawks Hairstyle: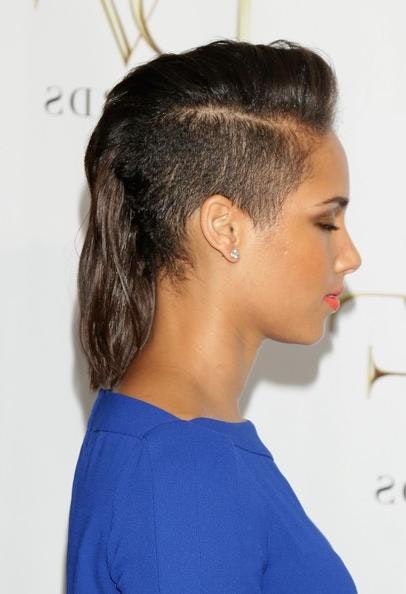 Alicia makes us realize Mohawks is not meant for men alone as she rocks and looks stunning in style. To make this hairstyle, visit a hairdresser and show her the picture that inspires you.
This hairstyle is very complex to make. It is short, a bit spiky, and curly.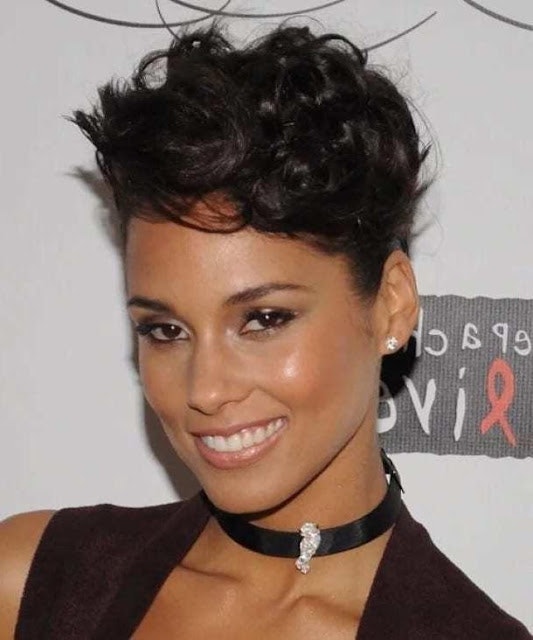 For you to create this kind of style, you will need a comb, hairpins, and spray.

She continues to stress my favorite word, R-O-C-K.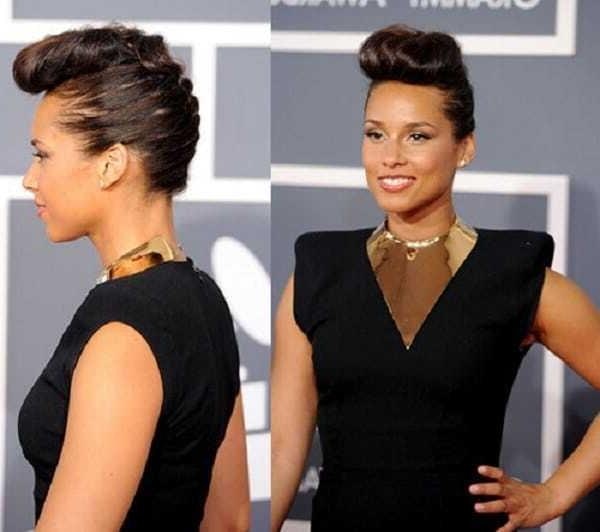 Trust me this is not painful as all it requires is the picture, hair gel, and a comb.
Alicia has been a source of motivation to ladies all over the world for them to appreciate their natural beauty. Most of the time, she shows up styling her natural hair and with no makeup.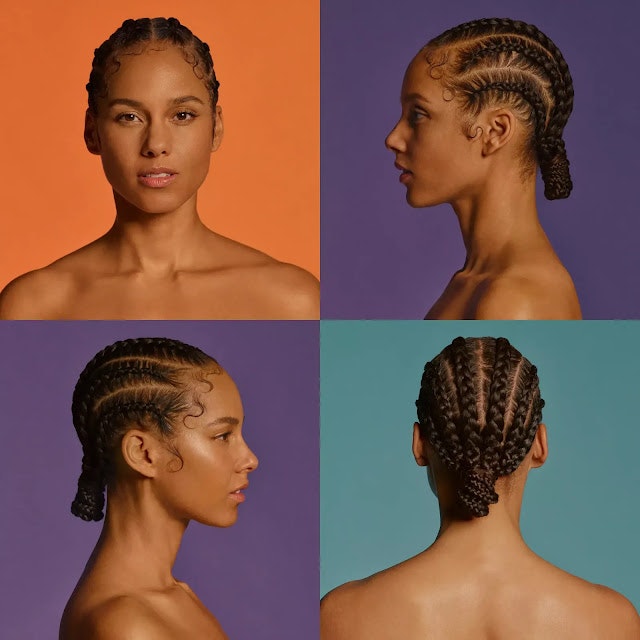 Cornrows hairstyle and she slicked her baby hair down in swirls which are decorated with tiny rhinestones.
Alicia Keys's Face Shape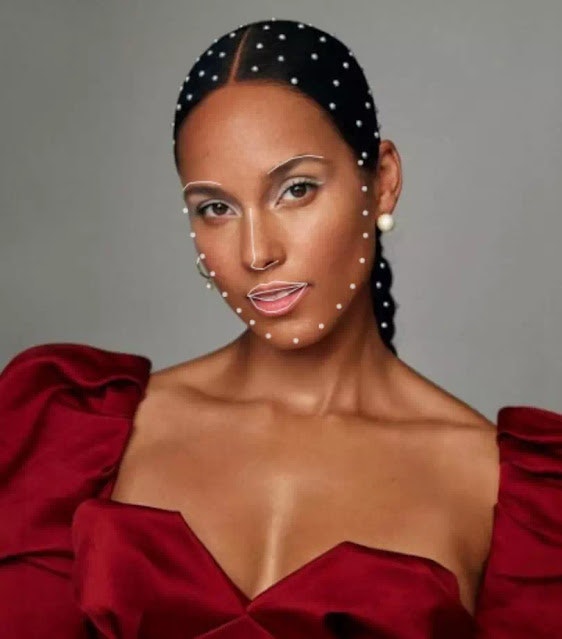 Alicia Keys Face Shape: Mix of Oval and Diamond face shape
Angular jaw
Longer face length